Breastics24h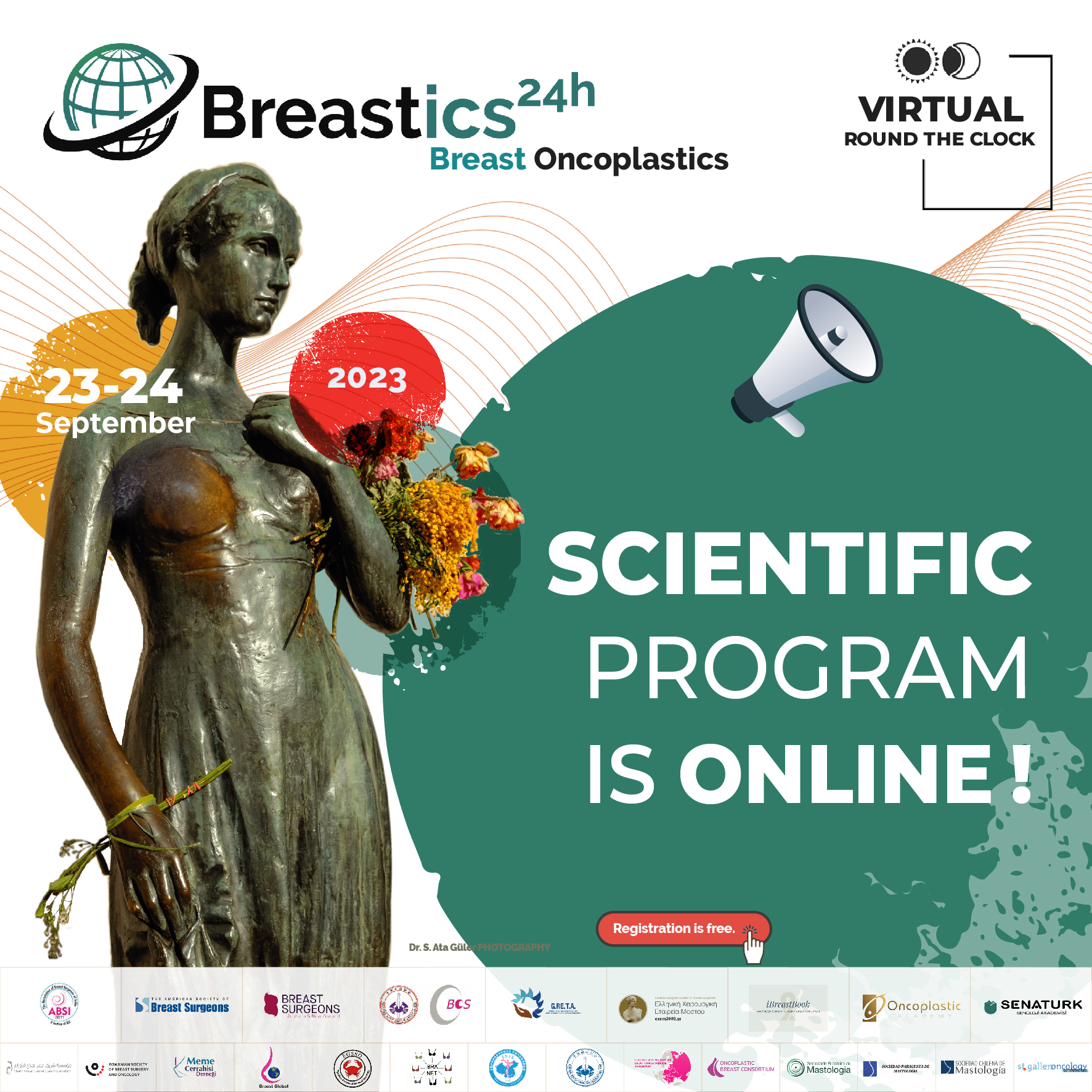 BreastSurgANZ is proud to be a Partner Society in the delivery of the 2023 Breastics24h.
"Breastics24h" stands for "Breast Oncoplastic Surgery around 24 hours". This is a global event held for 24 hours from Saturday, 23 September 2023 at 10.00pm AEST, and finishing on Sunday, 24 September 2023 at 10.00pm AEST 
The language of the event is English.
Registration is free.
The objectives of this event are to learn the basics of adequate excision and optimal repair methods without disregarding the cosmetic appearance of the breast as a whole, and to understand a holistic approach to patients without neglecting their expectations on relevant grounds, but with avoiding unnecessary excess surgery.
You can expect highly experienced surgeons and faculty members from around the world to be involved.
Topics covered will include:
Indications and planning
Shared decision-making
Preparation for surgery
Marking up
Intra-operative problem-solving & immediate postoperative care
Issues related to adjuvant treatments
Complication prevention & management
Critical thinking & long-term outcomes (oncological, cosmetic, quality-of-life & satisfaction)