Welcome from the President
It was a great honour to be elected President in 2020, and to mark the 10th anniversary of the Society's inception.  I am committed to the ongoing evolution of the Society and am confident the 2021 – 2023 strategic plan will continue to strengthen our vision of reducing the impact of breast disease in Australia and Aotearoa New Zealand by setting and advancing standards in breast surgery through training and education, research, audit, and the development of evidence-based practice.
As the peak body representing breast surgeons in Australia and Aotearoa New Zealand our goal is to ensure all breast cancer surgeons in both countries are members of our Society.
The BreastSurgANZ training and audit process for Breast Surgeons is designed to ensure members of our Society practice breast surgery to the highest standards and participate in detailed quality assurance. Our programs facilitate continuing medical and professional education in our sub-specialty.
Participation in the BreastSurgANZ audit is a requirement of Full and Associate membership and provides the crucial service of quality assuring members, to reassure the Australian and Aotearoa New Zealand public that a BreastSurgANZ surgeon is adhering to best practice guidelines in the treatment of early breast cancer.  Full members are listed on our Find a Surgeon page.
We continue to maintain strong links with partner organisations and consumer groups. The Society provides representation to the Therapeutic Goods Administration (TGA), the Australian Breast Device Registry (ABDR), Breast Cancer Network Australia (BCNA), and the Department of Health among others.
The Post Fellowship Training (PFT) program is a two-year bi-national program undertaken after general surgical training (FRACS).  The Society firmly believes that sub-specialty training in breast surgery is required to provide best care to patients.
We welcome opportunities to collaborate with industry and other international Societies whose members are actively involved in the treatment of breast disease.
Should you have any questions in relation to engaging with our Society or if you are interested in Membership, please contact us.
Melanie Walker, President
Governance
BreastSurgANZ is a not-for-profit Incorporated Association and a registered charity with the Australian Charities and Not-for-Profit Commission (ACNC).
The affairs of the Society are directed by a Council of eight Members including three Executive members consisting of a President, Vice-President, Secretary/Treasurer (Executive Committee), four non-Executive elected Members, and a co-opted New Zealand member (where a New Zealand member has not been elected to Council).
Council have oversight of the organisation's vision, mission and strategic planning and performance. Councillors are also invited to represent the Society on a number of external stakeholder committees.
The Chief Executive Officer is a member of the Executive Committee and is responsible for directing and managing the business activities of the Society.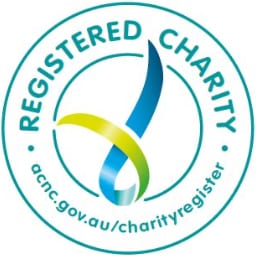 Committees
The work of the Society is supported by a number of Committees established to assist the Society achieve its strategic and operational objectives.
Breast Quality Audit (BQA)
Membership
Oncoplastic
Post Fellowship Training
Education